Dubai Quality Group (DQG) has signed an MoU agreement with International Technology and Intelligent Consultancy Solutions (ITICS), aiming to strengthen the quality, business excellence, innovation and technology in Egypt and Africa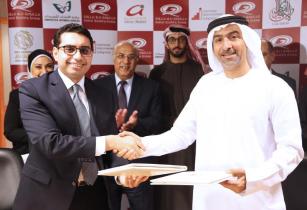 The partnership is expected to look after several areas such as international certified training programmes, organisational assessment and consultancy services. (Image source: DQG)
The MoU further aims at cooperation and exchange of experiences in several areas including international certified training programmes, organisational assessment and consultancy services.
?Through this strategic partnership, we will seek to support Egypt's approach to enhance quality standards, business excellence, innovation, along with the development of structures, strategies and government entities,? said Wael Yahya, chairman and CEO at ITICS.
Yahya added that the initiative is expected to achieve the vision of Egypt 2030 in various sectors according to international best practices.
In addition, the partnership aims to provide direct access to a range of resources and information that are essential in excellence programmes.
In Egypt, ITICS is one of the major companies specialised in supporting institutions and bodies in implementing their strategic plans and building their institutional capacities by using technology and smart systems.
ITICS supports governmental and non-governmental institutions in services such as skills development, consultation, smart technology and projects for corporate excellence and employment, in addition to smart cities services.