Tim Darkes has been appointed as the president for corporate and electrical sector at Eaton for Europe, the Middle East and Africa (EMEA)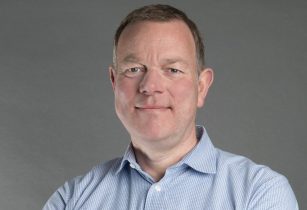 Darkes holds a Bachelor of Engineering degree from Oxford Brookes University, the UK. (Image source: Eaton)
Darkes joined Eaton in 2017 as senior vice-president and general manager of the power quality for emerging markets and electronics division, EMEA.
He held several senior general management roles at Honeywell, most recently as president of its global environmental and energy solutions business. At Honeywell, he was responsible for the fire, security and building management systems for product division in the UK and international markets.
Darkes holds a Bachelor of Engineering degree from Oxford Brookes University, the UK. He is also a Chartered Engineer and member of the Institute of Mechanical Engineers.
Eaton is a power management company, aiming to provide energy-efficient solutions to help customers effectively manage electrical, hydraulic and mechanical power in a sustainable manner.
Expanding its business team, Eaton appointed Ashraf Yehia as the new general manager in the Middle East. Ashraf will be coordinating with and reporting to Tim Darkes to further drive Eaton?s business in the region.