The fischer group of companies was listed as the ?World Market Leader Champion 2017?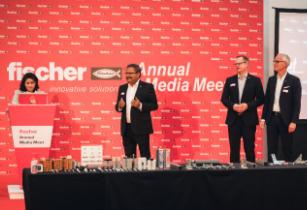 The fischer management addressing audience queries during the annual media meet 2019. (Image source: fischer)
While the family-owned company generates around 75 per cent of its revenue outside Germany where it is headquartered, it owes its success to the close links between family-enterprise, corporate management and capital.
The fischer subsidiary in the UAE started operations in 2006 and continues to support the region and its progress through a complete system of solutions and technical services, including comprehensive design calculation support through their industry leading Fixperience software suite as well as on-demand seismic calculations along with many other services such as on-site seminars and training and also direct delivery support of products to the construction sites.
fischer is known for setting market trends by introducing innovative products in the region, like the recently launched FBS II multi-use concrete screw, the RM II chemical capsules that don?t require drill-hole cleaning and also the FIS VL single tube chemical anchor system.
To be more future ready, fischer MEA has also been actively incorporating Building Information Modelling (BIM) as part of their technical services roadmap for 2019 enabling planners and decision-makers in construction projects to calculate time and costs correctly and in avoiding collisions on-site. The fischer group intends to use and shape the trend of BIM for the fixing industry and the service area, with smart and user-friendly software.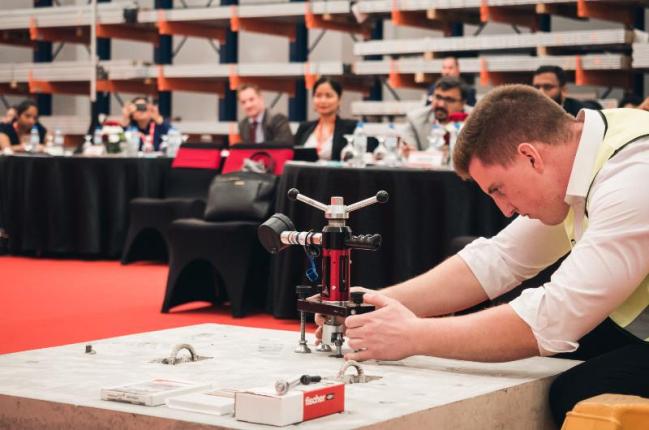 fischer MEA has recently expanded their reach with distribution offices in neighbouring countries and is now represented in Kenya, Ethiopia and Tanzania with plans to expand further into the region to acquire new client groups.
Jayanta Mukherjee, managing director, the Middle East and Africa, commented, ?fischer continues to support construction and infrastructure projects in the region, at every stage.?
He confirmed the expansion goals of the company in the region and the introduction of a new set of products to continue to be involved with infrastructure measures and the construction of industrial facilities. "It will be a phased expansion,? said Mukherjee.
Experts in the field of research from the German headquarters regularly assess and analyse the demands of the GCC market in order to incorporate these into current development projects and continue to set the benchmarks in the region through innovation.