Uber has brought over Careem for US$3.1bn, consisting of US$1.7bn in convertible notes and US$1.4bn in cash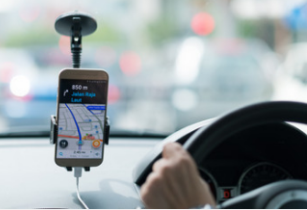 The agreement is set to speed up the delivery of digital transport services to people in the region. (Image source: structuresxx/Adobe Stock)
The acquisition of Careem is subject to applicable regulatory approvals and the transaction is expected to close in the Q1 2020.
Uber will acquire all of Careem?s mobility, delivery and payments businesses across the greater Middle East region, ranging from Morocco to Pakistan, with major markets including Egypt, Jordan, Saudi Arabia and the UAE.
Upon closing, Careem will become a wholly-owned subsidiary of Uber. Mudassir Sheikha, co-founder and CEO of Careem, will lead the Careem business, which will report to its own board made up of three representatives from Uber and two representatives from Careem.
?The move is in line with Uber?s ambitious plan to expand business around the world,? said Dara Khosrowshahi, CEO of Uber.
?The mobility and broader internet opportunity in the region are massive and untapped and have the potential to leapfrog our region into the digital future,? added Sheikha.
This agreement aims to improve the region?s transportation infrastructure at scale and provide diverse mobility, delivery and payment options.
According to Uber, the move is set to speed up the delivery of digital services to people in the region through the development of a consumer-facing super-app, providing services such as Careem?s digital payment platform (Careem Pay) and last-mile delivery (Careem NOW).
In addition, the agreement further aims to serve as a catalyst for the region?s technology ecosystem by increasing the availability of resources for budding entrepreneurs from local and global investors.