Kim Fausing took over as the new president and CEO of Danfoss, with effect from 1 July 2017, and has announced that he will continue the Danfoss strategy, focusing on growth and digitalisation of the company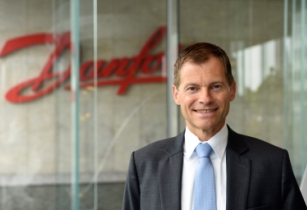 Kim Fausing is the new CEO of Danfoss. (Image source: Danfoss)
Prior to this new role, Fausing held the position of executive vice-president and chief operating officer (COO) at Danfoss since 2008. He was responsible for all the Danfoss segments, Danfoss business system and global procurement. He also worked closely with the former CEO of Danfoss, Niels B. Christiansen, in creating financial results, management, growth and a digital transformation on track.
Fausing joined Danfoss as president of the Danfoss refrigeration and air conditioning division in 2007.
Commenting on his new role, Fausting said, ?I am looking forward to the new tasks, which I will pursue with great respect and I look forward to continuing the development of Danfoss together with the strong Danfoss team and the board of directors.?
He further explained, ?In the management team, we have defined the strategy and future direction for Danfoss, and we will continue to follow the plans we have made. We have a good momentum, and we make significant investments in growth and digital transformation in order to stay ahead of the competition and serve our customers in the best possible way.?
Before joining to Danfoss, Fausing was associated with Hilti Corporation from 1990 to 2006, where he held a range of international positions. In 2003, he was appointed as division president and member of the group executive management team at the company headquarter in Liechtenstein.
Levent Taskin, president of Danfoss Turkey, Middle East and Africa, said, ?Kim has an extensive knowledge of Danfoss and we are looking forward to seeing how new strategies and ideas will be implemented across the organisation, as well as how we can maximise these efforts in the Middle East region.?