At Hanover Trade Fair 2022, Rittal and Eplan will be providing specific and practical examples that show how the engineering and installation of systems can be significantly accelerated and how project developers can benefit from improved cost efficiency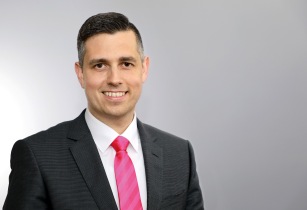 ?Rittal and Eplan support customers along the entire value chain, from engineering and semi-automated plant construction to plant operation. This is the way we are actively shaping the transformation of energy supply together,? says Raphael G?rner, executive vice-president of Rittal?s Global Energy and Power Solutions Business Unit. (Image source: Rittal Middle East FZE)
Solutions for e-charging infrastructures, energy storage, photovoltaic systems or hydrogen systems will be presented.
How do we set about achieving the energy transition quickly and smartly?
Eplan and Rittal will provide answers to this question at Hanover Trade Fair 2022. In energy generation, transmission, storage and consumption, the sister companies are presenting the latest solutions for every sector of the energy industry so that the implementation of the energy transition saves time and costs. ?The pressure on plant constructors has increased immensely. As a result, there is a demand for standardised, industry-tested, modular solutions that ensure maximum efficiency,? commented Jan Oliver Kammesheidt, vertical market manager energy at Eplan.
?Rittal and Eplan support customers along the entire value chain, from engineering and semi-automated plant construction to plant operation. This is the way we are actively shaping the transformation of energy supply together,? added Raphael G?rner, executive vice-president of Rittal?s Global Energy and Power Solutions Business Unit.
Engineering platform for the entire energy supply chain
Eplan offers the right engineering tools for planning, building and operating energy systems. Whether on the generation side, e.g. for wind turbines and PV parks, for power transmission and distribution in substations or for power distribution for industrial plants.
Modular, autonomous energy systems
The highlights at the trade fair booth include the new battery storage system from Tesvolt, installed in a Rittal VX25 enclosure system. Together, Tesvolt and Rittal have redeveloped their approach to climate control.
A complete energy supply system with hydrogen technology from H2 Core Systems is also implemented in a VX25 enclosure system. The modularly configurable system combines water electrolysis and fuel cells in one unit. Connecting an external hydrogen storage unit creates a self-sufficient energy system for short and long-term energy storage. It can be integrated into all existing photovoltaic, wind, or hydropower plants.
Setting up a charging infrastructure quickly and safely
With regard to charging infrastructure, Rittal and Eplan will be showing how new charging parks can be planned and built quickly and efficiently. The interaction between Eplan and Rittal also ensures durability and high availability during the operating phase. Eplan provides the appropriate engineering tools and enables cloud-based collaboration between operators and its supply partners throughout the lifecycle. Rittal supplies standardised, reliable and quickly implemented system technology to support the mobility revolution. It offers suitable enclosure, climate control, and power distribution technology with a pre-designed system to set up charging parks. Rittal is presenting a back-end solution for a bus charging infrastructure with an example from its client SBRS, which is developing and commissioning fast chargers with a 150 kW output for e-buses.
In Zillmer?s ezy charge AC, a solution is presented directly for the charging point that relies entirely on the standardised Rittal AX enclosure series for efficient expansion. Moreover, Eplan and Rittal are using a demonstration project with the L?beck University of Applied Sciences to demonstrate how a charging park?s local distribution network, including charging stations and energy storage devices, can be efficiently planned using Eplan software. EPLAN Cloud is deployed to manage all engineering steps, ranging from the initial project design through engineering to maintenance processes during later operation. This shows how mains connection and inverter technology can be put into operation quickly and safely with Rittal enclosure and climate control solutions.
Secure and flexible
In addition to generation, transmission and consumption infrastructure, Rittal presents solutions for flexible and safe power distribution: RiLine, the busbar system, and VX 25 Ri4Power, the design-tested switchgear and energy distribution system. Ri4Power ? based on the VX25 platform ? delivers the ability to handle higher rated currents while taking up as little space as possible. What is more, the 6300-A VX25 Ri4Power switchgear system with active and passive arc fault protection from Rittal boasts numerous advantages, such as a higher current carrying capacity with the same bar cross-section and its certification for maritime use.
Rittal ePOCKET ? the digital wiring plan pocket
The sister companies are also presenting Rittal ePOCKET ? the digital wiring plan pocket. A QR code on the enclosure permits access to the complete equipment and system documentation, including the digital twin in EPLAN Cloud, which is always up-to-date over the entire service life. Service and maintenance staff can directly access the wiring plans right on the system with a smartphone or tablet. This ensures quick troubleshooting in the event of repairs and maintenance.