Saudi Arabia has achieved its first budget surplus since 2014, at about US$7.41bn in Q1, the kingdom?s minister of finance said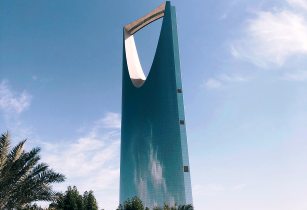 The Saudi economy grew 2.2 percent in 2018; with the non-oil sector accounting for 56.2 percent of total GDP. (Image source: Ayedh/Pixabay)
The surplus was on the back of a jump in oil and non-oil revenues, after Saudi Arabia?s finances were hit hard by a slump in oil prices almost five years ago.
Foreign direct investment in Saudi Arabia increased by 28 per cent in Q1, Mohammed Al-Jadaan added.
The country is also launching a US$3.33bn initiative to support the growth of the private sector, including SMEs.
?We are committed to the reform, this is not about the oil, this is about an economy that needs to be diversified,? Al-Jadaan said.
?If we have higher oil prices, I?ll be happier. I will have stronger reserves and that will provide a buffer for the down cycle.?
Saudi Arabia plans to increase state spending by seven per cent this year, in an effort to spur economic growth that has been hurt by low oil prices, according to its 2019 state budget.
Average non-oil GDP grew at a faster 2.1 per cent last year, compared with 1.3 per cent in 2017, the minister revealed.
This was announced during the Financial Sector Conference in Riyadh, organised by the Ministry of Finance and Saudi Arabian Monetary Authority (SAMA).
Saudi Arabia does not see a need for any immediate action as global oil inventories continue to rise, Saudi Energy Minister Khalid Al-Falih told the conference.
?We will not leave our customers scrambling to find the oil they need, we will make sure the oil market remains balanced at global level,? Al-Falih concluded.