The International Finance Corporation (IFC), member of the World Bank Group, has signed an MoU agreement with the Middle East?s linguistic service provider Ureed, aiming to increase economic and employment opportunities for women in Lebanon and Jordan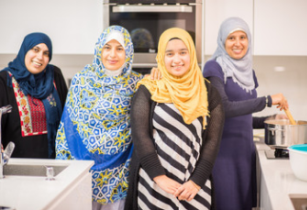 According to IFC, innovative and income-generating opportunities for women will be crucial to help foster host community resilience. (Image source: Jasmin Merdan/Adobe Stock)
Under the terms of the partnership, IFC?s advisory services will analyse data on Ureed?s business model. It will focus on analysing behaviours of online customers and finding ways to enhance profiles of registered translators, copywriters and other content providers.
Unemployment remains high in MENA, with women and young people especially affected. Despite significant increases in graduation rates, Jordan?s female labour force participation rate was estimated at about 14 per cent, while Lebanon?s stood at 23 per cent in 2018.
Addressing this concern, the project aims to work with 1,000 women service providers from Jordan and Lebanon through training and other advisory support to increase their online work opportunities.
Nour Alhassan, CEO of Ureed, said, ?New technologies can help create more job opportunities for the many educated women across MENA and also help meet the growing demand for affordable and high-quality linguistic services from start-ups and smaller businesses in the region.?
The project is in line with IFC?s effort to build resilience in Jordan and Lebanon, each of which has more than one million refugees. According to IFC, innovative and income-generating opportunities for women will be crucial to help foster host community resilience.
Mouayed Makhlouf, regional director at IFC for MENA, commented that the partnership is set to create new job opportunities for women, thus strengthening both the host and refugee communities in the countries.