Middle East economy is expected to grow in 2019 by around 3.5 per cent amid global slowdown, according to the Global Economic Conditions Survey (GECS)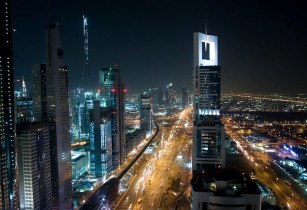 The regulatory and fiscal landscape is supporting the economic confidence in the Middle East region. (Image source: Fr?d?ric Poirot/Flickr)
The important regions reported a bounce in confidence with the Asia Pacific and the Middle East seeing the biggest gains, shows the global poll of 1,355 accountants.
Fazeela Gopalani, head of Association of Chartered Certified Accountants (ACCA) Middle East, said, ?This significant bounce has been helped along by the strong recovery in oil prices. It remains to be seen how sustainable the rise in oil prices is given the slowing global economy, which is likely to exert downward pressure on prices.?
The regulatory and fiscal landscape is further supporting economic confidence in the Middle East region. Markets such as the UAE and Saudi Arabia continue to attract foreign direct investment (FDI) and have recently seen an increase in international acquisition with the recent announcement by Uber who have acquired the UAE-based transportation network company Careem.
Hanadi Khalife, director for the MEA and India operations at Institute of Management Accountants (IMA), added, ?With the regional visions of Saudi Arabia and the UAE now in their implementation phases, the Middle East economy is set to grow at a positive rate after a general slowdown.?
For the Q1 2019, the global orders index was virtually unchanged in the latest GECS. This index held up better than confidence in recent quarters and underscores the message that GECS is pointing to slower global growth this year but not a major collapse.
The GECS further revealed easing concerns about inflation with 48 per cent of respondents expressing concern about rising costs, down from 52 per cent in Q4 2018.
Michael Taylor, chief economist at ACCA, remarked, ?Whilst the confidence index increased in the Q1 2019 compared with Q4 2018, it remains at a fairly low level and consistent with a slowdown in growth. It should be recalled that confidence and activity indicators are all significantly lower than a year ago. But the orders index is little changed in the Q1 compared with the Q4 last year and suggests that the slowdown in growth will not be too severe this year.?
Taylor continued, ?GECS shows a fall in concern about rising operating costs. This is the third quarterly fall in a row and reduces cost concerns to the lowest since the Q2 2018.?