At an investment conference, Saudi Arabia also signed deals worth more than US$50bn in sectors including oil, gas and infrastructure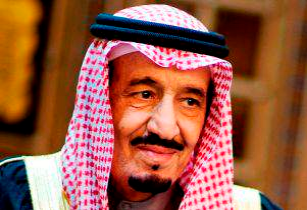 Saudi Arabia?s King Salman bin Abdulaziz Al Saud. (Photo: Wikimedia Commons)
Companies involved in the deals included Trafigura, Total, Hyundai, Norinco, Schlumberger, Halliburton and Baker Hughes, Saudi state television reported.
The multi-billion dollar ventures include the establishment of a copper, zinc and lead smelter with Trafigura Group; an agreement to build an integrated petrochemical complex and downstream park in the second phase of the SATORP refinery, jointly held by Saudi Arabia's Aramco and Total; and investments in retail petrol stations also by Aramco and Total, a source familiar with the matter said.
Energy Minister Khalid al-Falih told a panel at the Future Investment Initiative that the world?s largest oil exporter was passing through a ?crisis of a sort? but would power ahead with economic diversification plans.
Oil giant Saudi Aramco said it signed 15 MoUs worth US$34bn.
Total?s chief executive Patrick Pouyann said the French oil and gas producer would announce a retail network in the kingdom with Saudi Aramco.
Saudi Arabia?s transport minister signed a deal for the second phase of the Haramain high-speed railway with a Spanish consortium, according to reports.