SDC International Shipping, an international moving company, is expanding to some Gulf Cooperation Council countries including Kuwait, Oman, Saudi Arabia and the UAE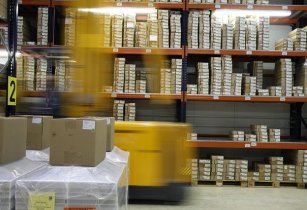 A personal moving consultant assisting with paperwork is assigned to each client. (Image source: Jens P Raak/Pixabay)
SDC, an FMC licensed international mover, has been on the market for more than 10 years now, helping Americans relocate to more than 70 countries all over the world.
SDC International Shipping is aware that their clients will face specific regulations when shipping their belongings to a GCC country. In the case of, for example, Saudi Arabia, some works of art, toys and books cannot be brought into the country. Therefore, the company has prepared a moving checklist specific to each country, so that there are no unpleasant surprises.
Additionally, a personal moving consultant assisting with paperwork is assigned to each client. SDC aims to consult on the documentation that clients need to bring to the country ? copies of the family's medical history, updated immunisation documentation, marriage and birth certificates and others.
SDC is a fully licensed and insured moving company that offers household shipping by air and by sea and covers the entire moving process. They provide a packing option for their clients, knowing that this kind of work is tedious enough.
If there are any oddly-shaped goods like some artwork or antiques, SDC is set to build custom crates. In addition, the company aims to provide a storage facility with climate control, 24/7 guard and CCTV. Finally, when the belongings are shipped, clients can track their goods as well.