SENAAT, one of the largest industrial investment holding companies in the UAE, has formed a joint venture with Tubacex, a Spanish manufacturer of stainless steel and high-alloyed tubular products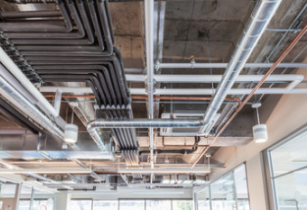 NOBU is a specialised provider of precision manufacturing and repair services catering to premium tubular solutions needs. (Image source: Leslie C Saber/Adobe Stock)
Under the new partnership, both SENAAT and Tubacex will jointly acquire NOBU Group. Present in the UAE, Saudi Arabia and Norway, NOBU provides repair and manufacturing services for high precision machining tubular components supplying to a blue-chip customer base which includes Baker Hughes, Schlumberger, Emerson and Halliburton amongst others.
Jamal Salem Al Dhaheri, CEO of SENAAT, said, ?SENAAT?s new partnership with Tubacex is consistent with the company?s strategy of seeking to partner with global organisations to grow the UAE?s manufacturing base. As the country?s leading industrial holding company, we have a big responsibility to promote our chosen knowledge-based industrial sectors in line with Abu Dhabi Economic Vision 2030.?
Oil and gas services is a major business vertical for SENAAT, which is invested in the sector through NPCC, a leading EPC services provider to the upstream oil and gas companies and more recently through Al Gharbia, a line pipe manufacturing company developed in partnership with Japanese partners JFE and MISI.
Within the oil and gas sector, oil country tubular goods (OCTG) are a particular focus area for SENAAT.
Al Dhaheri explained, ?We are keen to expand our oil and gas product portfolio to take advantage of the massive sector development programmes recently outlined by ADNOC and several other NOCs in the region.?
?These programmes offer significant opportunities to the UAE manufacturers, especially in OCTG, where the ability for oil companies to have ready and reliable access to such products is so vital to the programmes? successful implementation,? Al Dhaheri added.