Musab Alkateeb and Thomas Schmidt have been appointed as CEO and CFO, respectively for Siemens in Iraq and demonstrates Siemens' operational strength in the region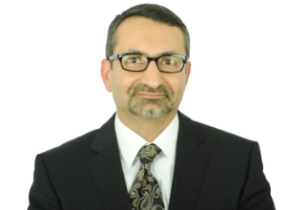 New Siemens Iraq CEO, Musab Alkateeb. (Image source: Siemens)
Effective as of 1 January 2017, Musab Alkateeb will take over from Nael Ghali as Chief Executive Officer of Siemens' operations in Iraq. Alkateeb has more than 15 years' experience working across a variety of sectors in Iraq including oil and gas, finance, business development, IT and trade.
In addition, Thomas Schmidt will take over as Chief Financial Officer, moving from his previous role as Head of Commercial Sales, Stratefy and Business Development for Siemens Wind Power in the Asia Pacific region.
?Musab Alkateeb and Thomas Schmidt bring a wealth of international experience to the leadership team in Iraq, and will be a valuable part of our growing business in the country,? said Dietmar Siersdorfer, CEO, Siemens Middle East and UAE.
Nael Ghali, the previous Chief Executive Officer will assume the role of Chief Operation Officer for the Iraq business for Siemens. This is in addition to his position as Chief Operating Office of the company's operations in Bahrain.