Global unmanned aerial vehicles (UAV) service provider Sky-Futures, an ICR Integrity company (ICR), has partnered with STC Specialized, the executive arm of the Saudi Telecom Company (STC), to support STC Enterprise clients in Saudi Arabia with UAV-based asset inspections, surveys and data management solutions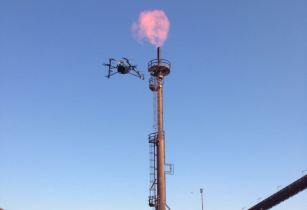 Sky-Futures pilots performing onshore drone inspections. (Image source: Sky-Futures)
Through the partnership agreement, Sky-Futures will support STC with UAV-based inspections and surveys to a range of markets including telecoms, oil and gas, utilities and engineering.
Commenting on the signing of the agreement, Chris Blackford, managing director of Sky-Futures, said, ?Combining the customer base and reputation of STC Specialized with the experience and expertise of Sky-Futures will provide companies in KSA with a highly differentiated and leading-edge UAV based solution.?
Waleed Mutter, CEO at STC Specialized, said, ?STC Specialized aims to become the leading integrated drone-powered services provider in KSA and transform the offering for businesses and government institutions. As part of this, we are working with technology leaders like Sky-Futures to bring the latest and most innovative solutions to Saudi Arabia.?
STC operates 34,500+ telecom towers in KSA with clients including Saudi Aramco, Petro Rabigh, Saudi Electricity Company and the KSA Ministry of Defence.
Sky-Futures' announcement follows on from the General Authority for Civil Aviation (GACA) confirming that drone permit applications in Saudi can be made electronically. This move is part of the comprehensive digital transformation project in the region for all services provided by GACA.
ICR acquired Sky-Futures earlier this year to facilitate the next phase of ICR?s inspection offering. Backed by funds provided by Graphite Capital, ICR specialises in integrity, corrosion, maintenance and repair solutions with market-leading products and services.