Food-store retailer Spar International has partnered with Oman?s diversified business group Khimji Ramdas to open nine of its supermarkets in the sultanate by 2016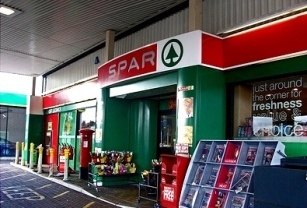 SPAR plans to open three stores in Oman in 2014. (Image source: PostBox/Flickr)
According to Muscat Daily, the retailer has planned to open the first outlet in Oman in Q2 2014, with two more scheduled for launch later next year.
Spar Middle East managing director Gordon Campbell said, ?Spar is looking to develop its brand in the Middle East through a venture with the Abu Dhabi Co-operative Society (ADCOOPS). We are delighted to add Khimji Ramdas to our network of prestigious partners in the Middle East."
ADCOOPS general manager Georges Mojica said, ?The stores will provide high quality fresh foods combined with a wide selection of products, excellent service and good value. They will be a new benchmark for supermarket shopping in Oman.?
Spar has one outlet in the UAE and another in Qatar. The retailer has a network of 12,332 stores across the globe.
Khimji Ramdas director Nailesh Khimji said, ?Spar, as a brand, has the best global practices and a strong positioning. Our retail arm Khimji?s Mart, with a strong retailing experience of over two decades, is the right partner for Spar in Oman.?
The company?s consumer products group CEO, M Sridhar, said, ?We will endeavour to deliver superior products and services to our shoppers across the country.?