Climate-tech platform The Surpluss has initiated an accreditation programme to aid SMEs achieve their sustainability goals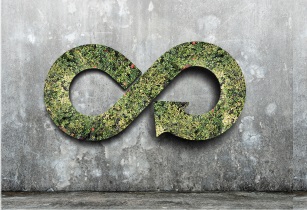 The Surpluss is a UAE-based firm providing solutions for a circular-based economy. (Image source: Adobe Stock)
The certificate, called The Surpluss Standard, is recognised by the UK government IP Office, and measures participation based on how businesses collaborate to achieve sustainability. It is based on The Surpluss platform, a digital ecosystem where organisations may pool resources to improve sustainability, foster innovation, generate new revenue, and increase competitiveness.
Because current certifications and accreditations are narrow in scope, they cannot verify claims made by companies. They are also expensive.
The Surpluss is a UAE-based firm providing solutions for a circular-based economy. High barriers to entry, whether technical, technological, or financial, and a lack of physical infrastructure are key reasons why small businesses struggle with adopting sustainable practices.
The Surpluss said its latest certification will aid SMEs to adapt to sustainability. It will enable small businesses in the sustainability space to be evaluated solely on their cross-sectoral supply chain collaboration.
Member companies can submit applications by providing proof of their top synergies. Participating in collaborations that support the 17 Sustainable Development Goals (SDGs) of the United Nations, preventing trash from ending up in landfills, sharing resources, including warehouse space, and exchanging knowledge hours with other companies are all required for eligibility.
Rana Hajirasouli, founder of The Surpluss, said, "Although standardisation is important for sustainability, it is unfair to assume companies have access to the same resources. We wanted to provide a standard which can assist organisations, irrespective of their size, to find the right sustainable business models that work for them, whilst also driving revenue."
"We wanted to disrupt that cycle to embed a framework that is easily digestible for all businesses, so they can focus on creating a lasting positive social and environmental impact in their communities, instead of struggling against paperwork that yields no business benefit."