The Emirates Authority for Standardisation and Metrology (ESMA) has discussed opportunities for bilateral cooperation with the US in the fields of oil and gas sector specifications, construction and rationalisation of energy consumption, commensurate with the UAE and US specifications in these sectors, and address the technical barriers to trade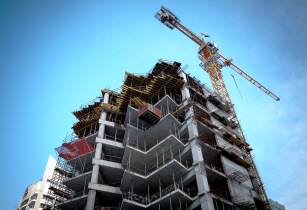 The harmonisation of requirements and standards between the two sides to facilitate the mutual recognition of the systems and certificates issued by the two countries. (Image source: Oiva Eskola/Flickr)
Abdullah Al Maeeni, ESMA director-general, received a 19-member US delegation headed by the American National Standards Institute (ANSI) and included government officials, and representatives of international institutions in standardisation, oil and gas, construction and energy sectors, to discuss future bilateral cooperation between the two parties, a WAM report stated.
The two sides discussed the harmonisation of the UAE and US standards as part of a plan to sign memorandums of understanding according to the information, knowledge and expertise will be exchanged and the technical capacities of the standards will be built at the time the trade exchange between the UAE and the US reached US$25bn.
The harmonisation of requirements and standards between the two sides to facilitate the mutual recognition of the systems and certificates issued by the two countries was one of the most important points of consultation and the related development of technical cooperation mechanisms in quality fields and conformity assessment programmes and standards, he added.
The US is the third largest trading partner of the UAE, with a total of US$31bn in non-oil trade between the two countries. The US investments in the UAE reached US$5.2bn two years ago.
The UAE invests in the USA in technology industries, vehicles, aluminium, food, economic zones, financial and banking services, shipbuilding, oil and gas sector, management and operation of seaports, tourism, retail trade, e-commerce and information technology.
US investments in the UAE are concentrated in the ICT, financial services, insurance, real estate, manufacturing, mining, healthcare, transport, warehousing and wholesale and retail sectors.
Al Maeeni also said that bilateral meetings would contribute to the development of technical services in the economic and trade sectors and facilitate the flow of goods between the two countries, as well as consultations on the possibility of facilitating trade exchange through attention to the field of standards and measurements in a way that enhances the quality of goods and products.