Al Masaood Bergum will showcase its sustainable modular building solutions at Cityscape Global 2023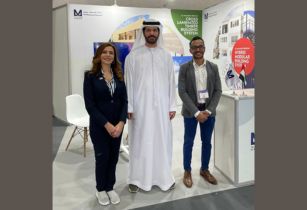 The region's building materials supply generates between 10% and 30% of worldwide building emissions. (Image source: Al Masaood Bergum)
The event will be held in the Riyadh Exhibition Centre in Malham, Saudi Arabia, from September 10–13. Al Masaood Bergum will also be showing its rapidly expanding Hybrid Modular Building System, which is a modular building system based on cold-formed steel that is produced at the company's plant to facilitate construction and strengthen finished goods. By utilising standardisation procedures and cutting-edge technical techniques, Al Masaood Bergum improves its systems and ensures the seamless manufacture of modular parts on a large scale.
According to BCG figures, the region urgently needs to adopt sustainable construction methods because the region's building materials supply generates between 10% and 30% of worldwide building emissions. Visitors to Al Masaood Bergum's booth, which can be found at H1.P34, will have the chance to learn more about the company's cutting-edge sustainable solutions, such as the Cross Laminated Timber (CLT) building system and the Hybrid Modular Building System.
CLT, an environmentally conscious engineered solid wood panel, is made from a material that effectively sequesters carbon. With its high resistance, thermal and acoustic properties, and flexible design alternatives, it offers a wide range of applications, including structural components, floors, walls, and roofs, and presents an effective solution for sustainable building.
Jens Otterstedt, general manager of Al Masaood Bergum, said, "As we come together with industry leaders at Cityscape 2023, we remain steadfast in our dedication to offering comprehensive and strategic solutions that support the transformation of the architecture and construction industries to a cleaner future.
"We advocate for sustainable and innovative solutions that redefine the essence of architecture from an industrial perspective. This event offers a unique opportunity to spark architectural innovations, showcase our sustainable building systems and share our expertise, contributing to shaping a new era in construction."