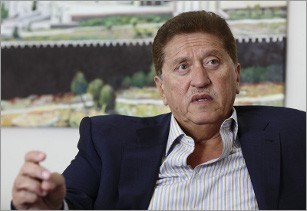 Drake & Scull International Qatar L.L.C (DSI),has been awarded a US$27.1mn Mechanical, Electrical and Plumbing (MEP) contract for a private residential facility in Doha.
DSI will begin work immediately on the supply, delivery, installation, testing and commissioning of the associated MEP package and will complete and hand over the project in November 2012.
Mark Andrews, the Managing Director of DSI-MEP stated, "The ongoing construction projects in Qatar are ensuring solid activity levels for firms in building material, construction and engineering sectors. The diverse experience of DSQ and its specialisation in the MEP field will enable it to service all construction segments."
"The huge influx of international contractors to the Qatari market stimulates strong competition and is raising the quality standards in the MEP industry .The resurgence of project financing and the availability of credit will eventually accelerate the life - cycle of infrastructure projects," Andrews added.
DSI remains bullish on its expectations for the second half of the year and is currently extensively bidding for projects in the MENA and Asian regions through its MEP, Civil and Water and Power divisions.
"We have reinforced the management team in DSQ and upgraded our operational capabilities to meet the rising demand for the planned 2022 world cup associated infrastructure, commercial and residential developments. We see a progressive increase in tendering activities and we expect to witness an increased impetus in project announcements in the market," said Khaldoun Tabari, CEO of DSI.