Egbert Henstra, managing director Ethylene and Sulfur Derivatives business, Nouryon, speaks to Technical Review Middle East?s editor Rhonita Patnaik about Nouryon?s specialty chemicals industry and contribution to the Middle East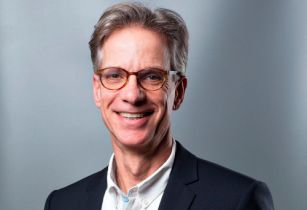 Egbert Henstra, managing director Ethylene and Sulfur Derivatives at Nouryon. (Image source: Nouryon)
Technical Review Middle East (TRME): How has been Nouryon?s journey almost one year after AkzoNobel Specialty Chemicals was relaunched as Nouryon?
Egbert Henstra (EH): On 9 October 2018, AkzoNobel Specialty Chemicals was relaunched as Nouryon; this follows the acquisition of our business by The Carlyle Group and marks our transition to become a stand-alone, global specialty chemicals leader focused on innovation, sustainable growth and creating strong partnerships. Although we are a new company, we have a history that stretches back nearly 400 years. With more than 10,000 employees worldwide operating across more than 80 countries, we offer a wide range of productions, including performance ingredients for the paints and coatings market.
We solve problems for manufacturers and formulators of paints, coatings, and construction materials, enhancing the properties of paint, coatings, and construction products with a wide range of special additives, chemical expertise, process technology, and application know-how.
We believe that breakthrough solutions require collaboration across the value chain. We invest about US$11mn a year in R&D and have more than 5,000 patents.
2018 has been a roller-coaster year for our company and starting 2019 we are entering in an equally exciting period as Nouryon. This will be our first full year as a dedicated chemicals company. By becoming even more focused we will able to better concentrate our efforts and resources. We have a clear strategy focused on accelerating growth as a standalone company in attractive markets. Nouryon is a world-class business, evidenced by our safety records, customer service ratings, and our resilient financial performance. Our growth strategy is designed to unleash our full potential.
Specifically, to the Middle East region, we have a great team on the ground; we are fully equipped to deliver value to our customers. With our regional head office in Dubai, David Evans (Director Middle East Operations) and his team are ready to partner with our customers and to help them develop their product offerings and sustainable growth scenarios.
TRME: Is the Middle East an important region for Nouryon?
EH: We see great opportunities in various regional markets, such as the Middle East. We see strong growth potential in the demand for green manufacturing and green products, not just in the Middle East, but across the globe.
As a focused chemicals company, we will concentrate our efforts and resources to accelerate profitable growth and supply sustainable solutions in partnership with our customers and suppliers. Our commitment across the globe will remain the same, if not stronger and more focused.
The Middle East region has for many years, been a strong growth market for Nouryon. It?s geographically an important region for us; the increase in construction of hotels and restaurants, re-painting of old hotels as well as maintenance of architectural and decorative infrastructure has consistently presented strong growth segments for our products which play an essential role in many day-to-day items, including the paint and building and construction industry.
Climatic conditions in the region present paint and coatings producers with many challenges and opportunities. Unforgiving summer weather, with high temperatures of about 100? Fahrenheit (about 38-40? Celsius), high humidity, the salinity of air and regular dust storms for a large part of the year, make it mandatory for paint producers to offer special formulations and high-quality paint products for the consumers in the region.
Nouryon offers environmental friendly solutions such as our award-winning Elotex? FL2200 and FL2800 products, providing a sustainable edge while maintaining high technical standards. With extremely low VOC and formaldehyde-free products, we not only improve indoor air quality but also significantly reduce construction workers? exposure to organic emissions, making it a win-win for all involved.
-Our diversified (and constantly renewed and growing) product portfolio is particularly suited to address the diversified needs for the global market, as well as the specific Middle East segments. Our team of specialists on the ground knows our customers, the applications and markets and its challenges and opportunities; we can offer expertise, technical service and know-how to help our customers overcome these challenges, develop their product offerings and ultimately to help them grow. At Nouryon we strongly believe that when our customers grow, we grow too.
TRME: What challenges and opportunities the specialty chemicals market is encountering?
EH: Like other key players in the chemicals industry, Nouryon has faced rising raw material prices and currency headwinds over the course of 2018. Today, a challenge for the entire industry is a potentially worsening of the global economic outlook driven by trade issues. And while these challenges are the same for all players in the specialty chemicals industry; this also creates opportunities to those who can move swiftly, be agile, with a flexible and targeted focus to what matters most; our customers. This is where Nouryon will position itself; as a differentiator, making the right choices with and for our customers.
Our new company purpose is ?Your partner in essential chemistry for a sustainable future?, which defines why we as a company exist ? it?s the reason we all come to work every day. We?re proud of being a reliable and trustworthy partner to our customers and other stakeholders, of producing essential chemicals, being a leader in sustainable growth and our leading positions, while we aim to grow them further. As a stand-alone company, we are ready to unleash our full potential.
TRME: How are you contributing to environmental sustainability?
EH: We strive to do more with less, reducing carbon emissions through a combination of improved energy efficiency, sustainable use of energy, and increased use of bio-based raw materials in production.
- In 2017, 46 per cent of energy used in our own operations was renewable and this continues to increase
- In 2017, 40 per cent of our sites reduced specific energy use and there was a 20 per cent decrease in emissions to air
- Over 45 per cent of our products provides customer sustainability benefits