Oman?s construction industry is expected to record a CAGR of 10.6% to reach US$19.77bn by 2024, according to ResearchAndMarkets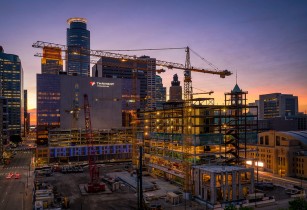 The commercial building construction market in value terms is expected to record a CAGR of 12.6% over the forecast period. (Image source: Chad Davis/Flickr)
The residential construction industry in value terms increased at a CAGR of 3.4% during 2015-2019. The commercial building construction market in value terms is expected to record a CAGR of 12.6% over the forecast period. The infrastructure construction was estimated to be US$8.58bn in 2019, posting a CAGR of 4% during review period.
The country?s construction industry has been severely impacted by the COVID-19 outbreak. The pandemic is expected to impact the growth across major sectors over the short to medium term and recovery is expected to be slow.
Residential and commercial construction sectors are going to be worst affected though infrastructure construction sector is expected to maintain growth momentum, supported by public spending.