Teeba Aljabery, sustainability specialist at Egis, talks about the ways in which construction companies can fight embodied carbon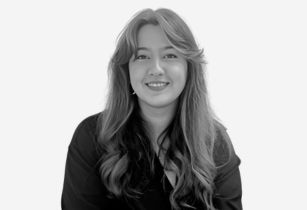 The building industry is responsible for a vital share of global carbon emissions forming 39%, out of which 11% is embodied carbon. (Image source: Egis)
"The world still needs a giant leap on climate ambition. The red line we must not cross is the line that takes our planet over the 1.5 degree temperature limit. In the fight for climate justice and climate ambition, we can and must win this battle for our lives." Those were the words of the United Nation's Secretary-General António Guterres during COP27 held in Sharm Elsheikh in 2022.
The building industry is responsible for a vital share of global carbon emissions forming 39%, out of which 11% is embodied carbon, as the World Green Building Council stated. By the middle of this century, with the global population nearing 10 billion, it is anticipated that the size of the worldwide building stock will double. However, a concerning issue lies in the carbon emissions produced even before the building starts operating, jeopardising a significant portion of our remaining carbon budget.
Assessing carbon emissions

As a result, the built environment sector plays a crucial role in addressing the climate emergency. The urgent critical focus should be directed towards tackling upfront carbon to effectively respond to this challenge. The term embodied carbon refers to the total greenhouse gas emissions that are associated with the extraction, manufacturing, transportation and construction of building materials. As the world focuses on the challenge of mitigating climate change, the construction industry needs to adopt sustainable practices and reduce its carbon footprint. This article explores various strategies and initiatives that can help the construction industry reduce embodied carbon in its activities.
A great way to start managing the carbon footprint during construction is to carry out carbon assessment exercises. Through this exercise, contractors can identify the major sources of carbon emissions and take targeted actions to reduce their environmental impact.
Aside from operating carbon emissions, what drives up emissions is the usage of raw materials with a high energy consumption manufacturing process and are typically transported over greater distances.
This causes companies to drive up their carbon emissions, especially because sourcing local materials can often be more expensive compared to shipping them from overseas. Apart from this, reducing emissions also requires companies to adopt certain policies which they might not yet be willing to do.
The procurement process should consider sourcing the project materials locally if feasible, which will minimise the travel distance required to the project site. Additionally, contractors must consider efficient transportation methods and plan logistics to optimise delivery routes as much as possible.
Energy-efficient machinery

Contractors can also opt for the use of energy-efficient machinery and equipment during the construction process. It is also encouraged that renewable energy is explored to support the construction process with the power necessary including solar-powered generators.
Another strategy with significant influence on embodied carbon reduction is to utilise prefabrication and modular construction techniques, where components are manufactured off-site and assembled on-site. The approach reduces material waste and speeds up the construction process. Innovative technologies are also encouraged that include 3D printing for construction, which can use fewer materials and minimise waste.
Due to the lack of embodied carbon benchmarking in the region, clients are increasingly becoming interested in lifecycle assessments that cover embodied carbon. At Egis we helped clients develop embodied carbon benchmarks for their assets and designed projects with embodied carbon reduction targets and strategic plans.
Collaboration between stakeholders such as architects, engineers, suppliers, and contractors is crucial to reduce the embodied carbon in the construction industry.
Setting ambitious targets early on and creating feasible reduction plans for all stages of the building's life cycle, including the construction phase, will lead to a more sustainable and environmentally-friendly built environment.