Byrne Rental Equipment has made a significant investment of US$16.34mn into new hoist and access equipment, to meet demand in the GCC region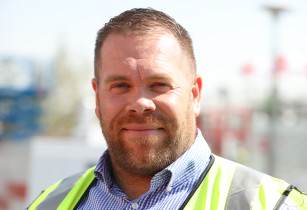 Gareth Conley is the general manager at Byrne Equipment Rental UAE. (Image source: Byrne Rental Equipment)
This was revealed when the company hosted its first ?Hoist & Access? Product Day in its Dubai Industrial City facility last Wednesday.
This access fleet forms an important and growing part of Byrne?s 10,000 plus strong fleet of mechanical and non-mechanical plant.
Attended by around 83 partners and distributors across the UAE, the event showcased new hoists and access products from GENIE and JLG as well as provided a chance for Byrne to familiarise their customers to their product range.
Speaking to Technical Review Middle East, Gareth Conley, general manager at Byrne Equipment Rental UAE, revealed, ?In late 2017, we invested in a new product portfolio ? the hoist and mast climbers due to the increasing number of construction projects in the GCC.
The access equipment business includes hoist and mast climbers, powered access and low level access. For Byrne Rental Equipment, the demand for high level access equipment came from the construction sector, therefore encouraging the group?s investment into the portfolio.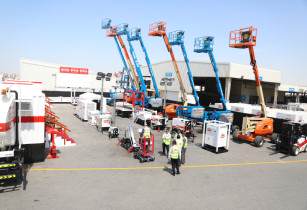 Meanwhile, the low level access equipment can suitably replace scaffolds and step ladders, thus minimising the risks associated with heights.
?The revival of the construction market and the need for safer equipment has driven our move in this area. We have listened to our customers and recognised the gap for newer access machines with advanced health and safety features. So we decided to seize the opportunity,? Conley added.
But this is just the beginning. Conley maintains that the increasing number of investments as well as Byrne?s reputation for service and reliability will give the added boost to the access equipment market, which, in turn, will boost the group?s related product portfolio that includes lighting, power generation, modular buildings, compressors and associated services.
Byrne Equipment Rental offers a broad range of access equipment through its strategically located 20 operational depots and offices throughout the GCC, including the UAE, Saudi Arabia, Bahrain, Oman and Kuwait.