Fluke Corporation, a leading provider of test and measurement equipment, is set to showcase their new all-in-oneSMFT-1000 Multifunction Photovoltaic (PV) Tester at the Middle East Energy Dubai Show 2023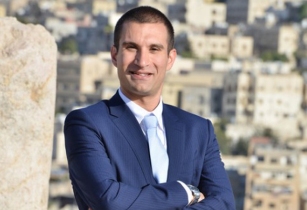 Zaid Asfour, regional sales manager Middle East at Fluke. (Image source: Fluke)
The technology leader will highlight its latest all-in-one Photovoltaic (PV) Tester, along with other innovative technologies at the event, which will be held from March 7 to 9, 2023, at the Dubai World Trade Centre.
The highlight of Fluke's presence at the show will be the demonstration of their new all-in-one SMFT-1000 Multifunction Photovoltaic (PV) Tester, performance analyser and I-V curve tracer, which will be showcased for the first time in the Middle East. This innovative product is a game-changer in the industry, offering comprehensive testing capabilities in a single, compact device. During the three-day gathering of global stakeholders, Fluke will also be showcasing their expertise in helping facility management and industrial maintenance organisations achieve energy efficiency, sustainability, and leak detection. Fluke has been at the forefront of this industry for 75 years, and visitors to the show can see how Fluke is helping organisations achieve their goals.
Zaid Asfour, regional sales manager Middle East at Fluke, said, "We are truly elated to be taking part in the Middle East Energy Dubai Show 2023, and showcasing our state-of-the-art solutions and expertise to the region. The company is confident that the demonstration of our new SMFT-1000 PV Tester will set new standards in the sector and will ultimately serve as a disruptive for the industry."
"The event offers a great opportunity for us to share our solutions with attendees who are interested in energy efficiency, sustainability, and leak detection. We invite visitors to witness demonstrations of Fluke's award-winning 1770 series and ii900/ii910 products, which are renowned for their accuracy and reliability, developed to assist businesses in maintaining facilities and equipment, by boosting productivity, decreasing downtime, and increasing overall efficiency. We look forward to a successful exhibition, building strategic relations, and solidifying our position in the industry as a reliable solutions provider at Fluke's stand (S1.J50)," concluded Asfour.