Metso Outotec is introducing its wide range of reliable and efficient filtration solutions for the industrial segment, covering, for example, chemical processing, industrial minerals, rubber and plastic, food and pharmaceutical, as well as different types of bioprocess industries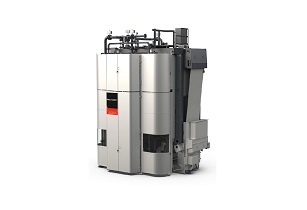 Metso Outotec PF15-DS Filter. (Image source: Metso Outotec)
In addition to the industrial segment, Metso Outotec has a dedicated filtration solutions portfolio for the mining industry.
?We are excited to introduce our extended filtration solutions offering specifically for the industrial segment. Our filters have been designed to meet the challenging requirements in a variety of process industries. To date, we have delivered more than 2,300 filters for a wide range of demanding industrial solutions outside the mining industry. This has helped us accumulate a vast knowledge base of the special needs and solutions required in industrial filtration applications,? said Mika Vuorikari, director, Industrial Filters at Metso Outotec.
Metso Outotec?s portfolio for the industrial segment includes a range of models for various capacities, all designed for easy maintenance and consistent results under varying process conditions. The well-known Larox brand, of which Metso Outotec is the sole owner, is used for selected filters and related services.
As a core feature, Metso Outotec filtration solutions feature a sustainable design to improve environmental performance through energy, emissions, and water efficiency, and they are part of the recently launched Metso Outotec Planet Positive offering. In addition, they comply with the highest safety standards, are easy to operate and maintain, and are equipped with highly automated features to support advanced process optimization and remote support.
?Our certified service experts are well positioned to support our customers worldwide in filter-related aftermarket needs. Services and parts can be integrated to any of the dewatering solutions with a Life Cycle Services (LCS) contract, benefiting our customers with fixed KPIs,? said Tomi Ravattinen, vice-president, Filtration, Services, at Metso Outotec.