Topcon Corporation, a technology solution partner for leading construction, agricultural and geospatial companies worldwide introduces the Geodetic Total Station GT-1200/600 series that can perform at a stunning 10 Hz positioning update rate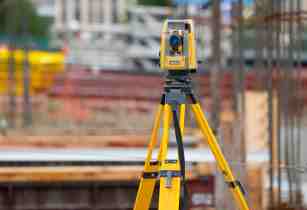 GT-1200/600 Series has been developed considering the present-day needs of the surveyors and construction workers. (Image source: Topcon)
Integrated with the new field computer and updated software, the GT series makes tracking much easier and intuitive for organisations in the Middle East.
The Geodetic Total Station GT-1200/600 series is a class of its own and has successfully raised the industry standards. The embedded smooth drive control and advanced motor control technology enhances prism tracking and drastically improve the overall workflow.
Every product we create is developed to suit our customer?s specific needs and we are specialised in manufacturing the highest standard products, integrating technologies that define the future said Yoshiaki Kataoka, general manager, Topcon positioning Middle East and Africa. ?The speed and tracking prowess of the new GT series is a perfect solution for the surveyors and contractors who need to perform survey, layout, or machine guidance projects,? he added.
GT-1200/600 series has been developed considering the present-day needs of the surveyors and construction workers. The precise positioning capabilities, ability to perform with a single-person operation, high-speed ultrasonic motors ensuring intelligent control of the robotic total station, and ultra-fast prism tracking make GT-1200/600 Series the best in the segment. The advanced UltraTrac prism tracking allows working with the total station locked onto the environment even in the most challenging environments.