US-based engineering firm AECOM Technology Corporation has been awarded a design-build contract to upgrade North Road in Qatar as part of the wider Qatar Expressway programme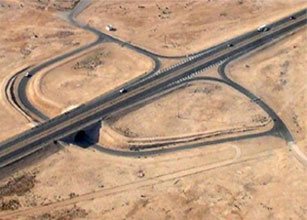 Qatar is embarking on a major redevelopment on its road network. (Image source: panoramio.com)
AECOM will work on the 61-mile North Road, which connects the capital city of Doha with Madinat Al Shamal/Al Ruwais on the north coast. Construction work is scheduled to be finished during 2014.
John Dionisio,?chairman and chief executive officer of?AECOM,?remarked, ?We understand the importance of a world-class infrastructure network to the evolution of Qatar.?
As part of the two-year project, AECOM will add frontage streets, as well as upgrading and adding new interchanges in order to improve accessibility to the road. The project will also help reduce the time needed to travel between the two cities.
The Qatar Expressway programme will see 342 miles of new expressway and service roads built as part of a US$20 billion investment to improve the country's road network.