Saudi Binladen Group has been awarded two contracts worth US$507 million to construct new roads, bridges and tunnels in the Mecca region of Saudi Arabia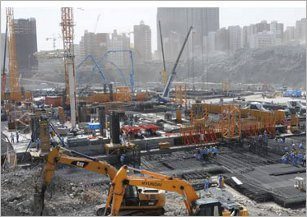 The Saudi contracts are part of the 10-year King Abdullah Construction Project for Mecca. (Image source: SBG)
Prince Khaled Al-Faisal, governor of Mecca Province, signed the contracts with Saudi Binladen Group, which will?form part of the 10-year King Abdullah Construction Project for Mecca. The construction giant will have 36 months to complete the projects, according to a report by the Saudi Gazette.
The first contract will focus on the remaining parts of the holy city's second ring road, with new bridges to be extended and erected in different areas within the city. The total cost of the first project will be $122.6 million and compensation for homeowners of around 1,038 properties that will be destroyed during the construction has been set at $2.1 billion.
The second contract will cover the third phase of the third ring road in the city and will lead to bridges and tunnels being constructed in various areas, as well as a number of road extentions. The cost of the second project will amount to $3.9 million, while the compensation for 830 demolished properties will be $8.5 million.