Parsons has been awarded a contract by the Oman's Ministry of Transport and Communications to provide design and construction supervision services for the dualisation of the Nizwa-Thumrait road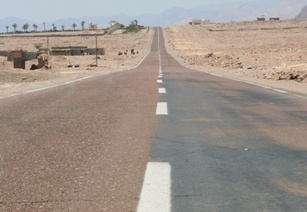 The existing 715km-long single carriageway between the towns of Adam and Thumrait will be extended to four lanes. (Image source: sxc.hu)
The international construction consultancy firm was given the green light by the Ministry?s Directorate General of Roads and Land Transport for its role on the project, which will lead to the competition of dualisation along the 1,000km-long route between Muscat and Salalah.
Parsons will provide alignment study and finalisation, traffic study and analysis, preliminary and detailed design, tender documents, and construction supervision for the project, which will involve the conversion to a four-lane dual carriageway from the existing 715km-long single carriageway between the towns of Adam and Thumrait.
Parsons MENA president Guy Mehula remarked, ?Parsons has been involved in numerous road projects in the Sultanate of Oman and we look forward to supporting the Sultanate in delivering this important upgrade.
?The Nizwa-Thumrait road project will help improve transportation between the southern and northern parts of the region by upgrading the existing infrastructure to a modern road network.?
The road project will also involve the construction of a number of interchanges, cross-drainage structures and camel crossings, as well as the installation of a number of service areas and weigh stations along the route.