Belhasa Six Construct, part of the Belgian Besix Group, has won a contract for the Shindagha Bridge Project in Dubai worth about US$107mn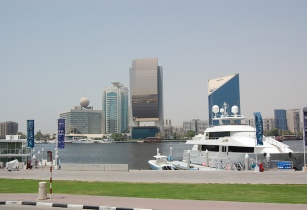 The bridge is being built as part of the Shindagha Corridor Project. (Image source: Andrey Papko/Flickr)
?It is truly an honour for us to be a part of the Shindagha Corridor Project, as Shindagha is one of the oldest areas of Dubai and was home to HH Sheikh Saeed Al Maktoum, ruler of Dubai from 1912-1958,? Pierre Sironval, managing director of Six Construct told Reuters.
?The Shindagha Bridge will be the third major bridge crossing over the creek, that we have successfully built in the UAE, and we are very proud as a company to be a part of shaping the history of Dubai and the UAE,? Sironval added.
Dubai has ramped up spending on infrastructure to position itself as a hub for investment and business in the Middle East ahead of the Expo 2020.
The Shindagha Bridge is part of the US$1.37bn Shindagha Corridor Project connecting Sheikh Rashid Street, Al Mina, Al Khaleej and Cairo Streets. The project will be complete in 2022.
The bridge is being developed under the third phase of the Shindagha Corridor Project. About 2,400 tonnes of steel will reportedly be used in the construction of the bridge.
The 295-metre bridge will rise 15.5 metres above the Dubai Creek and allow boats to pass.