More than 130mn cubic metres of sand were removed as Oman gears up to open the 680km road to Saudi Arabia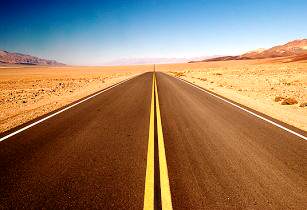 he project has been called an ?engineering marvel? having been built through the sands of the Empty Quarter, which is the largest contiguous sand desert in the world. (Image source: Abe Klienfield/Flickr)
The sultanate is working hard to open a road that passes through the world?s largest desert, according to the Implementation Support and Follow-Up Unit (ISFU) of Tanfeedh, according to a Times Of Oman report.
The quickest route between Oman and Saudi Arabia is currently 1,638km long, passing through the UAE and takes between 16 and 18 hours. The new road is expected to shave off more than 800km of the journey.
The opening of this road comes as part of 16 initiatives within the logistics services sector of ISFU.
?ISFU is working with all the stakeholders to speed up the opening of this road,? ISFU said in the Annual Report 2017, which was released last week.
Statistics in 2015 indicated that the annual volume of goods (imports and exports) traded across the Saudi-Omani border was 2.1mn tonnes. ?It is estimated that the new road will contribute to good growth of trade activities between the two countries,? the organisation said.
With regard to the progress made in opening this road, ISFU said that several attempts have been made by various stakeholders to open the highway, however they haven't come to fruition, leading to a delay in opening the road.
In Oman, the road begins from the area of Tanam in Ibri, continuing through the oilfields until it reaches the Empty Quarter, where the Oman-Saudi border is located. The project has been called an ?engineering marvel? having been built through the sands of the Empty Quarter, which is the largest contiguous sand desert in the world.
The existing 52-km one-way road from Hafeet to Wadi Saa will be transformed into a dual carriageway.
Moreover, the design of the 45-km overpass road in Ibri has been completed and No-objection letters from the competent authorities have been obtained. ?The Ministry of Transport and Communications completed the road design tender and awarded the tender to the consultant,? ISFU said.
?The opening of the road connecting the Sultanate to Saudi Arabia will contribute to the enhancement of social ties and economic activities between the two countries. It will also facilitate the flow of commercial and investment activities between the two countries and strengthen the Sultanate?s position as a regional trading centre,? said report said.
?Such roads are essential for the development of local trade, as they link villages to ports, as well as linking the GCC countries. Another important objective of this project is to provide direct contact between the two countries where there is currently no direct link between Saudi Arabia and the sultanate,? ISFU added.