Fluor has signed a contract worth US$185mn with Qatar?s Public Works Authority (Ashghal) to provide programme management and construction (PMC) supervision services for the Sharq Crossing programme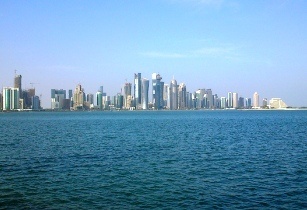 Sharq Crossing is viewed as a marquee programme in Qatar?s ambitious development plans ahead of the 2022 FIFA World Cup. (Image source: Paul Trafford/Flickr)
Sharq Crossing, a project worth close to US$5bn and previously known as the Doha Bay Crossing programme, is viewed as a marquee programme in Qatar?s ambitious development plans ahead of the 2022 FIFA World Cup.
The project will traverse Doha Bay and will comprise bridge sections interconnected by an immersed tube tunnel to create a new passageway beneath the waters of Doha Bay. The system has to be completed by 2020 to support the run-up to the World Cup event.
Herb Morgan, business line lead for Fluor Infrastructure, said, ?We are extremely proud to have been chosen to work side-by-side with Ashghal to develop and oversee this landmark project that will help transform the landscape of Doha.
?Fluor?s strategic programme management experience in the Middle East underscores the value we bring to our clients on major transportation and infrastructure projects like Sharq Crossing.?
The project will be led from Fluor?s Doha office with support from the Abu Dhabi and Greenville, South Carolina, offices.