Oman has outlined plans to launch work on a new road project with the implementation of the Daba-Lima-Khasab carriageway in the Musandam Governorate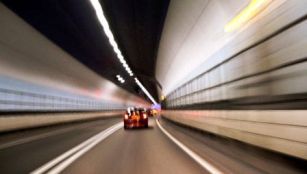 The project will include as many as seven tunnels aggregating a total length of 7.32km. (Image source: pixelthing/Flickr)
The project will be executed on a design-build-operate basis.
A pre-qualification tender for Section Two of the proposed carriageway, covering a 65km stretch from Al Khalidya to Daba via mountainous terrain, was floated by the Tender Board last week on behalf of the Ministry of Transport and Communications.
Around 40 companies, including some of the world?s largest civil contractors, have so far collected documents in a reflection of the massive international interest generated by this project. The project has an estimated price tag of close to US$1bn in construction costs alone.
The project will include as many as seven tunnels aggregating a total length of 7.32km, with the largest measuring 2.2km.
There will be a total of 18 bridges extending a total distance of 3.79km. The longest of these bridges will measure 420 metres in length. In addition, two major interchange bridges will be built at key intersections along the route.
A key feature of the project will be its design, build and operate strategy adopted by authorities to procure the project. This will mean that the selected contractor, in addition to designing and constructed the project, will also operate and maintain all assets linked to the venture for a 20-year period.
READ MORE...
Oman-Saudi road-link likely to open by end of 2013
Dubai to build 17 more pedestrian bridges by 2016