General Tire, a brand of German tyre and automotive technology company Continental, has launched Altimax One and Altimax One S tyre ranges, which are expected to arrive in the Middle East in Q2 2019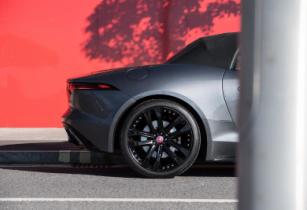 General Tire Altimax One range. (Image source: General Tire)
The Altimax One and Altimax One S, successors to the Altimax Comfort and Altimax Sport, aim to provide reliable dry performance, increased wet grip and mileage.
Ricardo Martins, head of marketing at Continental Middle East, said, ?The Altimax One and Altimax One S tyres will increase our customers? driving experiences here in the region by providing them with the confidence they need to tackle the dry and diverse terrains.?
The Altimax One, featuring a three-groove tread pattern, has been designed to deliver precise handling and safe braking in dry conditions. A large number of gripping edges aims to provide drivers with increased traction and confidence when tackling wet conditions. The Altimax One S features a four-groove tread pattern, aiming to fit higher performance sizes to ensure improved water dispersal at higher speeds.
In addition, the tyre ranges feature General Tire?s visual alignment indicator (VAI) and replacement tire monitor (RTM) technology. The VAI checks for wheel misalignment, reducing the risk of premature tyre wear. The RTM works by indicating the time when the tyre is reaching its minimum tread depth.
Launching in the Q2 2019, the tyre ranges are set to be available in 49 sizes for rims from 15-20 inches, covering a broad selection of vehicles from compact to mid-size and high-performance models.
According to General Tire, these tyres are approved for speeds of up to 229 kmh.