Global ICT solutions firm Huawei has announced it is to expand its focus in the Middle East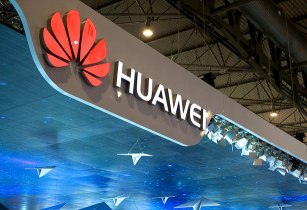 Chinese ICT firm Huawei plan to expand their focus in the Middle East region. (Image source: Karlis Dambrans/Flickr)
The Chinese multinational recently announced that it plans to bring a series of next-generation banking technologies to the market as well as additional consultancy expertise.
Part of the expansion will include the launch of agile networking and omni-channel banking technologies, which the firm say are used to power more intelligent, virtualized and secure systems.
These include Virtual Teller Machine (VTM) banking services which utilize high-definition video and unified collaboration technologies to provide remote teller services for customers.
The services allow banking customers to interact face-to-face with tellers via their smartphones, tablets, PCs and Smart TVs.
Moustafa Nagi, Huawei?s regional financial services vice president, said, ?We have seen a recent surge in ICT adoption from the sector as it reacts to increasing data management and security needs. In addition, financial institutions are increasingly under pressure from their customers for smarter banking services, turning to technology to help drive greater customer loyalty.
?Huawei has great experience working within the financial sector around the world and we have decided to expand our solutions portfolio in the Middle East as part of our 2015 business strategy.?
To find out more about next generation banking for the digital age, click here to register your interest in attending the upcoming New Age Banking event, which will take place in Abu Dhabi on 1 April 2015.