The Saudi British Bank (SABB) has partnered with Visa to launch Visa Direct Remittance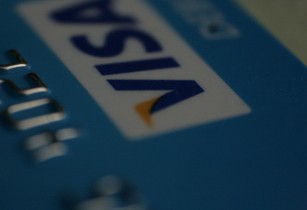 SABB want to combine their digital banking platform with Visa?s international reach. (Image source: Declan TM/Flickr)
The announcement this week will make SABB the first bank in the region to offer the service, which enables customers to instantly transfer money to eligible overseas-issued Visa cardholders in real time through a visa credit, debit or prepaid card.
Countries that are initially covered under the scheme include the UAE, UK, India, Philippines and Sri Lanka, with more expected to be added later.
Naif Alabdulkareem, SABB?s general manager of retail banking and wealth management, said, "Offering the Visa Direct service comes as an example of how we utilize digital banking to simplify the money transfer process.?
The partnership aims to combine the strengths of SABB?s digital banking platform with Visa?s global reach to provide the service, which SABB say will be free of charge until 30 April.
Alabdulkareem continued, ?We will continue to seek all methods to elevate ease of use and bring comfort to our customers, in line with SABB?s continuous commitment to ensure the highest levels of customer experience."
The service will be accessible through SABB's website, mobile applications and ATM machines.
To find out more about next generation banking for the digital age, click here to register your interest in attending the upcoming New Age Banking event, which will take place in Abu Dhabi on 1 April 2015.