In line with the Saudi Vision 2030, Riyadh-based international construction consultancy Linesight is developing new data centres as the country is emerging as one of the fastest-growing cloud adoption markets in the region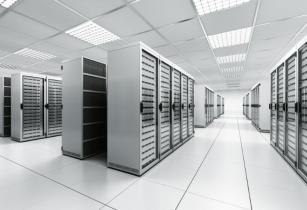 The demand is driving the market for the data centre infrastructure and capacity in short-to-medium term. (Image source: Linesight)
Linesight has won several data centre contract in the Middle East, growing the value of its active projects to more than US$500mn. Now, the Riyadh-based company is preparing for an influx of new data centre contracts in the fastest-growing cloud adoption market in the region.
Ciaran McCormack, regional director for Linesight Middle East, said, ?This is expected to provide a catalyst for the growth of the country?s data centre pipeline. With our expertise in cost estimation, project management, benchmarking and strategy implementation, we plan on increasing our capacity for managing data centre projects across the kingdom.?
Growth in managed services in Saudi Arabia
The country has seen significant growth in managed services such as data storage, data maintenance and remote access to applications. This is in line with Saudi Telecoms Company?s (STC) plans to build 12 new data storage facilities by 2022 to replace their legacy systems.
Meanwhile, the growing volume of big data generated each year in the country is primarily driven by the implementation of a new ICT strategy; an expanded rollout of fixed broadband, fibre and 5G; the adoption of smart city initiatives, and advances in technology, e-government and e-commerce.
Saudi tourism sector increasing digitalisation demand too
Saudi Arabia has announced multi-billion dollar giga-projects as part of the Saudi Vision 2030 such as the entertainment city of Qiddiya, the Red Sea Project and the NEOM smart city and tourist destination, all requiring high levels of digitalisation.
The country?s consumer market for mobile and internet is also driving demand for local clouds and data storage with Saudi Arabia boasting the highest number of mobile phone users than any other country in the world (188 registered mobile phones for every 100 Saudis), one of the highest social media penetrations in the world with 25mn social media users in January 2020. Meanwhile, the number of mobile subscribers stood at 43.8mn in 2019, representing a 129 per cent penetration of the total population while the number of internet users in Saudi Arabia is forecasted to reach 36.2mn in 2025.
?This, in turn, is spurring the demand for servers, cables, networking equipment, storage space and physical server racks and chassis, thus driving the market for the data centre infrastructure and capacity in short-to-medium term,? McCormack added.