Netskope, global security cloud provider, has expanded the Netskope NewEdge network to a new data centre in the UAE, serving customers across the Middle East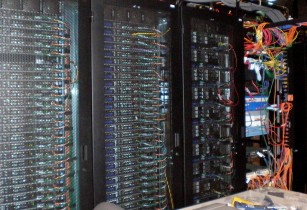 Latest data centre extends carrier-grade private cloud network to deliver high-performance cloud, web and private application security across region. (Image source: Sean Ellis/Flickr)
Netskope NewEdge is a carrier-grade private cloud network that is reserved exclusively for Netskope customers.
The efforts to digitally transform enterprises have pushed the capabilities of the public internet to its maximum. Inherently unpredictable and unsecure, the public internet is strained by users who demand great web, cloud and private application performance and enterprises that demand more security. Compounding this challenge, legacy security tools often introduce delays to accessing these critical services.
As a result, industry analysts have scrutinised the reliance on the public internet for security of these services, giving rise to new architectural frameworks like Gartner?s ?secure access service edge? (SASE) that enterprise security leaders are moving to adopt.
As a private cloud network, NewEdge aims to optimise connectivity with its resilient global architecture, which is directly peered with major providers, mitigating the challenge of the public internet. This enhances the overall user experience, resulting in a better web, cloud, and private application performance for most Netskope customers.
Mohamad Alhakim, Netskope?s general manager for the Middle East, commented, ?Netskope has had a local presence within the middle east for a few years now, and being able to announce the opening of a local data centre is a major milestone in our story. Netskope operates within the Middle East from a local legal entity, with a locally staffed office and our experienced local team all understand the unique requirements of organisations within the region. Now that we have local infrastructure our service will become even more attractive and our Middle Eastern customers can truly see how Netskope is investing to deliver to our region.?