To further strengthen its leading position in bringing innovative solutions to the Kingdom, Zain KSA has hosted an online 5G summit and a series of professional workshops in collaboration with Huawei, aligning its 5G strategy and roadmap for 2020 during the ongoing COVID-19 pandemic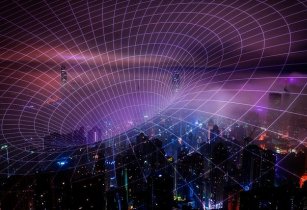 The 5G workshops highlighted the substantial transformation of the telecommunications industry and various opportunities across the sectors. (Image source: mohamed_hassan/Pixabay)
During the online Zain CEO 5G Summit, the executives of Zain and Huawei discussed the various scenarios and benefits of 5G services tailored for businesses (2B services) as more Saudi industries embrace digitalisation during the COVID-19 pandemic, and also in line with the digital transformation of the Kingdom according to the goals of the Saudi Vision 2030.
Moreover, a number of 5G technical workshops were held on major issues in the ICT sector today, including network optimisation, customer experience management and improvement, 5G transport networks, 5G core technologies and more, highlighting the substantial transformation of the telecommunications industry and various opportunities across the sectors.
Zain KSA was also the first non-Chinese telecom operator to virtually experience Huawei?s Galileo Exhibition Hall in Shenzhen, China. The experience was hosted through a 5G live broadcast to demonstrate the company?s end-to-end solutions as well as innovative global 5G use cases. Huawei also shared its experiences and lessons learned from 5G network construction with Chinese telecom operators, as well as 5G industry applications in healthcare, remote education and working to help customers better cope with the COVID-19 pandemic.
AbdulRahman Bin Hamad Al-Mufadda, chief technology officer at Zain KSA, said, ?Now more than ever, we need to place more importance on our 5G strategy to unlock opportunities for our customers in the Kingdom by offering enhanced, reliable, secure, and versatile connectivity in order to enable a digitalized lifestyle at a time when so many turn to technology to stay connected. Our ongoing work in the new 5G realm is going to significantly influence the domestic economy and will enhance connection in ways that matter during these unprecedented times.?
Al-Mufadda pointed to the rapid expansion of 5G in the Kingdom that is already enabling substantial transformation for the ICT sector, while also unlocking opportunities across numerous sectors such as financial services, healthcare, education, manufacturing, government entities, and more.
Terry He, CEO of Huawei Tech Investment Saudi Arabia, added: ?It is our responsibility to help to bring digital connectivity to every person, home and organization to support a fully connected and intelligent society during such times. This 5G summit with Zain KSA is a testament to our efforts in supporting the people of the Kingdom and thus contributing towards realizing the digital transformation goals of Vision 2030.?