The Internet Corporation for Assigned Names and Numbers (ICANN) has entered into a contract with the dotShabaka Registry that will see ?????.? become the world?s first Arabic top-level domain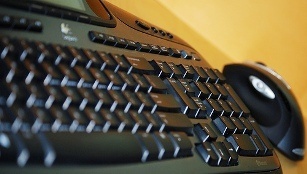 ????. was chosen from among 1,900 other applicants from around the world. (Image source: webhamster/Flickr)
????., pronounced as .shabaka translates to .web in English, and was chosen from among 1,900 other applicants. Expected to go live in the coming months, ????. will soon become a borderless top-level domain providing Arabic speaking Internet users with an alternative to non-Arabic Internet namespaces such as .com, .net and .org.
Yasmin Omer, dotShabaka Registry general manager, said, ?As the first new top-level domain, ????. is set to become the centre of all things Arabic on the Internet. It is important not only for us, but also for the entire Arabic speaking world.
?????. will have a global audience, with more than 20 countries in the Middle East and North Africa, which use Arabic as an official language. dotShabaka Registry?s vision is to build an Internet that facilitates end-to-end communication and collaboration for every user utilising only their native tongue.?
Domain name and web hosting provider GoDaddy will join dotShabaka Registry in this project.
GoDaddy CEO Blake Irving said, ?The ????. domain name extension marks a meaningful change for the Arabic Internet, with tremendous opportunities for new businesses to grow and flourish in the Arabic language. We are ready to help make the new names available with an experience that includes easy-to-use search tools.?