Information and communications technology (ICT) provider Huawei has partnered with UAE engineering firm Drake & Scull International (DSI) to provide turnkey solutions to data centres in the Middle East and North Africa (MENA) region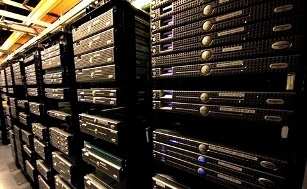 Huawei would offer customised ICT solutions for data centres in the MENA region, while DSI would provide EPC turnkey solutions for these centres. (Image source: Neospire/Flickr)
According to a press release, Huawei will offer customised ICT solutions for upcoming data centres in the MENA region, while DSI would provide engineering procurement and construction (EPC) turnkey solutions for these projects.
Earlier this year, research group Gartner had estimated that global spending on data centres could amount to US$143bn in 2013 and US$149bn in 2014.
Huawei president Dong Wu said, ?We are living in an era of big data with organisations in the region demanding infrastructure and networks that need to be highly secure, scalable and reliable. This alliance with DSI would help customers fully maximise their IT potential for delivering profits.?
DSI chief executive officer Khaldoun Tabari said, ?Creating a robust and scalable data network requires a high level of precision, not just in core IT hardware, but also in the design and deployment of that technology within a set project, to offer 24-hour operational service.?
READ MORE...
Drake & Scull wins construction project in Algeria