Government heads and business leaders in the MENA region are setting cybersecurity as a priority, according to a survey sponsored by Raytheon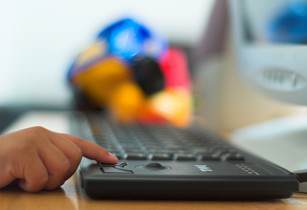 Zero day attacks, where cyber criminals attack an unknown lapse in software, is among the widely-prevalent cyber crimes. (Image source: John Watson/Flickr)
The survey titled Global Megatrends in Cybersecurity 2015, revealed that more than 50 per cent of leaders in various organisations in the MENA region identified cybersecurity as a strategic priority, compared to 23 per cent in the USA and 36 per cent in Europe. Boards of directors in 35 per cent of MENA organisations have been briefed on strategic cybersecurity issues in the past one year, as compared to 22 per cent globally.
Jack Harrington, vice-president of cybersecurity and special missions at Raytheon Intelligence, Information and Services, said, ?You don?t have to wait until you?re attacked to take cybersecurity seriously. From the board room to the President?s desk, rallying around the cybersecurity issue is critical to address the real threats we face as a global society.?
Cyber crime has been identified as the most grave threat to digital safety. Specifically, industry leaders have reported that zero day attacks ? events where cyber criminals exploit an unknown lapse in software ? as the largest emerging threat, followed by phishing and mobile malware. The growth of the Internet of Things (IoT) is expected to enhance vulnerabilities within data networks. Additionally, organisations are threatened by unintentional breaches through employees.
To limit such attacks, cyber intelligence is the need of the hour, stated the survey. 65 per cent of MENA experts, 67 per cent of US experts, and 66 per cent of UK and Europe experts agree that advanced cybersecurity skills are needed to effectively manage risks from complex and sophisticated attacks.
The survey has also revealed how IT experts in MENA have had significantly more success in characterising cybersecurity as a business issue than their counterparts in Europe and the USA. MENA security officers regularly brief their boards of directors on cybersecurity issues, and a greater number of MENA-based chief information security officers (CISOs) report directly to their CEOs.
Specifically, CISOs in the energy sector are investing in big data analytics (23 per cent) than in organisations at large (18 per cent). Security officers in the region?s energy sector consider cybercrime as being a larger share of their overall security concerns than other MENA industries.
The survey was based on responses taken from more than 1,000 CISOs and IT security practitioners from the USA, Europe and MENA region. Respondents, including 182 from the MENA region alone, answered a variety of questions on issues ranging from emerging technologies to predictions on major future threats and levels of readiness.