UAE?s Emirates NBD has tied up with India?s ICICI Bank to enable instant money transfers through the DirectRemit service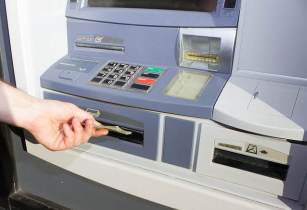 Emirates NBD says that DirectRemit is one of its popular services, due to its safety and technology-friendly set up. (Image source: OTA Photos/Flickr)
Through the tie up, Emirates NBD customers can transfer funds to Indian ICICI account holders within a minute, said Emirates NBD. Customers can avail of this service through Internet banking, mobile banking and ATMs of Emirates NBD. They would be required to complete a simple registration process to add the ICICI Bank beneficiary.
ICICI president Vijay Chandok said, ?We are committed to strengthening the relationship with customers by means of continuous adoption of innovative technology. With an experience of serving more than 1.5mn NRIs (Non Resident Indians) across the globe for over a decade, we have built significant expertise in the field of remittances. DirectRemit facilitates the convenience of sending money to any beneficiary in India within a minute. We are pleased to tie up with Emirates NBD and are confident that it will help us deliver best-in-class service propositions to NRIs across UAE.?
ICICI Bank is one of the largest private banks in India, with a network of more than 3,800 branches. Officials from Emirates NBD said that they would enhance existing corridors and add new transfer corridors in the near future, which would enable smooth movement of funds.
Emirates NBD retail banking and wealth management general manager Suvo Sarkar said that the DirectRemit platform is amongst the most popular services as it provides customers with an on-the-go, yet safe channel to transfer funds instantly to their home country.