Jasco?s new body-worn technology promises GPS tracking, real-time visuals and remote control promise improved security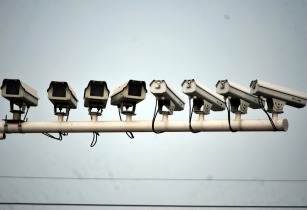 Body worn security allows real time GPS technology. (Image source: Pixabay)
Solution design company, Jasco Group, has added body worn surveillance solution to its security portfolio.
The company has successfully tested its technology that enables real time tracking with geotagging and streaming of visuals. (See table 1).

If proven to be safe and cost effective, the technology can be applied towards security, transport, logistics, emergency response systems and law enforcement, Jasco stated.
Eckart Zollner, head of business development at the Jasco said that the solution combines GPS location and tracking technologies with a body-worn camera that sends real-time images, even in low bandwidth conditions, to a dedicated centrally hosted server.
Jasco will provide its subscribers with vests for the security personnel and client monitoring software that can control each vest.
Table 1: The body-worn technology from Jasco can be used in different situations.


?These integrated body worn tracking and surveillance solutions offer the security and other industry sectors the capabilities they need to better manage personnel, improve service delivery, lower costs and meet service level agreements with their customers,? said Zollner.
?The solution has been tested in the market over the last four years and has proven its efficacy in terms of the model and the technology being used.?

According to Jasco, the new solution has the potential to gain significant market share locally and in the sub-Saharan African region.