Kuwait Credit Bank (KCB) has decided to deploy Cisco?s Unified Computing System (UCS) platform for its data centre network IT infrastructure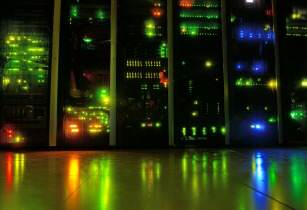 Cisco's UCS will allow Kuwait Credit Bank to retain control over its operations. (Image source: Pixabay)
Primarily, the UCS data centre ensures an 87 per cent reduction in provisioning times, 77 per cent reduction in cabling, 77 per cent reduction of ongoing administrative and management cost, and 53 per cent reduction in power and cooling.
Kuwait Credit Bank CIO Tariq Alusaimi said, ?Cisco?s pioneering next generation data centre solutions will enable Kuwait Credit Bank?s IT infrastructure to meet business demands for new applications within the Kuwaiti finance sector as well facilitate new levels of productivity, agility and cost savings, improved performance, enhanced visibility, and operational simplicity. Its important that we are able to continually enhance the services that we provide to our banking customers in an increasingly competitive marketplace and Cisco?s technology solutions will allow us to deliver this.?
The network infrastructure upgrade allows for a cloud computing environment, which will enable the bank to retain control and become relevant while reducing risk and accelerating time to market, stated Cisco.
Cisco Kuwait general manager Zaidoun Arbad added that the global importance of the data centre continues to grow as companies have realised the value of minimising infrastructure investments on the balance sheet and freeing up capital to strengthen their core business activities.
With cloud computing being key to Middle East organisations to virtualise physical IT infrastructure, Cisco has predicted that data centre traffic will nearly triple, with cloud representing nearly 76 per cent of total data centre traffic.