ICT major Zenith Business Solutions has entered into a partnership with global software solutions firm Epicor Software Corporation to help expand latter?s presence in Kuwait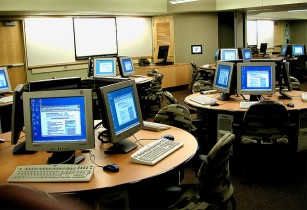 Zenith Business Solutions' ICT solutions can help expand Epicor's presence in sectors like manufacturing and oil and gas. (Image source: Phil Manker/Flickr)
Zenith Business Solutions is the latest value-added reseller (VAR) to join Epicor Software Corporation and will represent the company in Kuwait to sell and implement its enterprise resource planning (ERP) solutions and after-sales support, according to the company.
Jawad Squalli, regional vice-president of Epicor Software Corporation Middle East, said, ?With increased IT spending driven by strong economic performance, Kuwait is an important market for Epicor Sotware Corporation. Through this partnership, we will be able to better explore opportunities in Kuwait. The company has tremendous technical and marketing experience, a rich customer portfolio and an excellent after-sales service record that will prove highly beneficial for us.?
Zenith Business Solutions primarily specialises in designing and deploying ICT solutions to help improve its customers? businesses. With Epicor Software Corporation looking to expand in the Kuwaiti market, Zenith Business Solutions can help the company target manufacturing industries, oil and gas companies and specific retail verticals.
In addition, Epicor Software Corporation has a new approach to ERP systems and business solutions, which could accelerate and improve methods of carrying out business, Zenith Business Solutions director Syed Abbas Ali said.