Group-IB has announced the key findings from its annual ?Hi-Tech Crime Trends 2017? report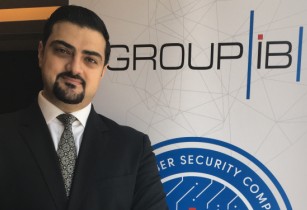 Tarek Kuzbari, managing director of Group-IB. (Photo: Group-IB)
The findings of the study were announced at an event to mark Group-IB?s increased global presence in the Middle East, Turkey, Africa, and South Asia, with headquarters in Dubai.
Hackers in these regions are increasingly focusing their attention towards the crypto industry, which includes initial coin offerings (ICO), wallets, exchanges, and funds, and which has been attracting increasingly large capitalisation and funds.
The Hi-Tech Crime Trends 2017 report looks at the total damage caused by targeted hacker attacks on the crypto-currency industry amounts to more than $168mn, and the income from attacks on cryptocurrency exchanges varies from $1.5mn (Bitcurex) to $72mn (Bitfinex). However, if we look at a successful attack on a bank, this would brings criminals an estimated $1.5mn.
According to the report, the top emerging threats in the financial sector in this period were found to be Fin7, Cobalt Cybercrime group, Lazarus, NetWire RAT and SMiShing.
?With hackers moving to more sophisticated agendas such as espionage, sabotage, data theft, and disruption of infrastructure, targeted attacks on banks, payment systems, bank clients, and even cryptocurrency exchanges will move beyond impacting organisations to directly affecting the lives and finances of citizens and residents. Through this report, we want to highlight the need for heightened security awareness among the individuals and organisations in the banking and financial sector, thereby closing the door to malicious actors and securing all UAE residents and their finances,? said Tarek Kuzbari, managing director, Middle East, Africa, Turkey & South Asia, Group-IB.
The theft of money is not expected the main source of losses for banks and financial institutions from cyber-attacks. According to the report, at the latter stages of a cyber attacks by financially-motivated cybercriminals and state-sponsored hackers IT infrastructure of banking and financial organisations will cause the most damage.