Chinese telecommunications company Huawei and Oman Electricity Transmission Company (OETC) have completed an IT project to help OETC manage data transfers and link its offices across Oman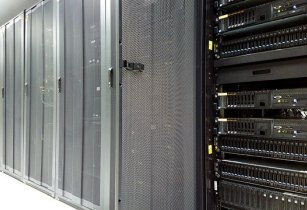 With the help of Huawei's modular data centre, OETC can manage its offices better and enable better transmission of data. (Image source: Andrew Tann/Flickr)
Huawei, along with Mustafa Sultan Enterprises, worked with OETC to enhance collaboration between the power company?s various offices and provide a reliable communications network. With Huawei?s modular data centre, OETC can handle critical data transfers and and link offices to the company headquarters in Muscat, revealed officials from OETC.
Saif Albadi, head of network administration, information technology at OETC, said, ?We recognise that the best way to serve our customers means having in place solid and reliable data centres that could improve operational efficiency, protect mission critical systems and support our growing business of national power distribution. Huawei and Mustafa Sultan Enterprises were the perfect partners for this deployment offering an innovative technology solution that is able to serve the current and future requirements of our business.?
Since the electricity sector was privatised in the sultanate, OETC has remained one of the largest electricity companies. The company has now expanded to the farthest corners of Oman, thereby increasing the need for a data centre to manage the scale of operations, added officials.
Peng Zhi Feng, regional channel director of Huawei Enterprises Middle East, said, ?Creating a unified management and operation systems is key in today?s fast-paced business environment. With the data centre upgrade, IT matters can be instantly notified to the team at Muscat, who can then provide an immediate solution.?