Abu Dhabi?s state-owned fund Mubadala Development Company has acquired Hewlett Packard?s (HP) 40 per cent stake in a UAE-based IT services firm for an undisclosed amount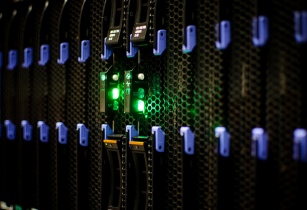 Injazat Data Systems provides cloud services and technology outsourcing in the UAE. (Image source: Bob Mical/Flickr)
The firm, Injazat Data Systems, is one of the regional market leaders for secure and business-aligned IT services, and provides technology outsourcing and cloud services. It has a data centre facility in Abu Dhabi.
With this acquisition, Mubadala Development Company has reaffirmed its goal to invest in information and communication technology (ICT) infrastructure and operations to drive high-tech employment opportunities in Abu Dhabi, stated officials from the company.
Homaid Al Shemmari, CEO, aerospace and engineering services at Mubadala Development Corporation, said, ?Taking full ownership of Injazat is another significant step in the growth and maturity of Mubadala in this sector as we build upon our portfolio of reliable and secure data storage solutions and establish a thriving ICT industry here in the UAE. We look forward to working with HP on future endeavours and exploring other synergistic opportunities.?
Injazat Data Systems has built the region?s first Tier-IV data centre to maintain high levels of security and operational reliability in businesses, said officials from the company.
Ibrahim Lari, CEO of Injazat Data Systems, added, ?We have experienced notable growth and success at Injazat, and can attribute this to the strong partnership we enjoyed with Hewlett-Packard. We combined local expertise with HP?s knowledge and global reach to become one of the main IT services providers in the UAE and one of the leaders in the region. We will continue offering HP?s exceptional services, in addition to a broader range of IT products.?