Network device maker Cisco said it would provide IT services for the Expo 2020 Dubai, the event which is expected to have 25mn visitors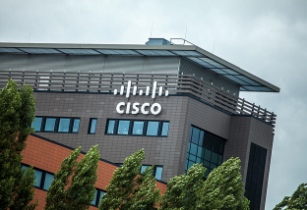 Cisco will supply its display device Cisco Vision signage for Expo 2020 Dubai. (Image source: Diesmer Ponstein/Flickr)
US-based Cisco was a strategic partner at Expo 2010 Shanghai and Expo Milano 2015 and the official networking supplier for both the London 2012 and Rio 2016 Olympic and Paralympic Games.
The event is part of Dubai?s plans to boost its profile as an investment and tourist destination in the Middle East.
The company will supply its Cisco Vision signage, a display tool, to help deliver information to visitors at the event.
?Dubai is rapidly becoming one of the smartest and most connected cities in the world, exploring futuristic solutions that range from driverless vehicles to artificial intelligence solutions. At Expo 2020, we hope not only to share the expertise we have acquired across these areas but also, through our partnership with Cisco, to connect minds around the world and capture the many opportunities made possible through collaboration.? Sheikh Ahmed bin Saeed Al Maktoum, chairman of the Expo 2020 Dubai Higher Committee, said.
?Supporting a global event of this magnitude is a monumental task that demands a network like no other ? one which can deliver on the requirements of connectivity, scale, security and agility,? Guy Diedrich, Global Innovation Officer, Cisco, said.
Cisco?s devices will help visitors in sharing images of the exhibits, using the Expo smartphone app, check queue lengths, order food among others.